Inground Pool Features You Should Try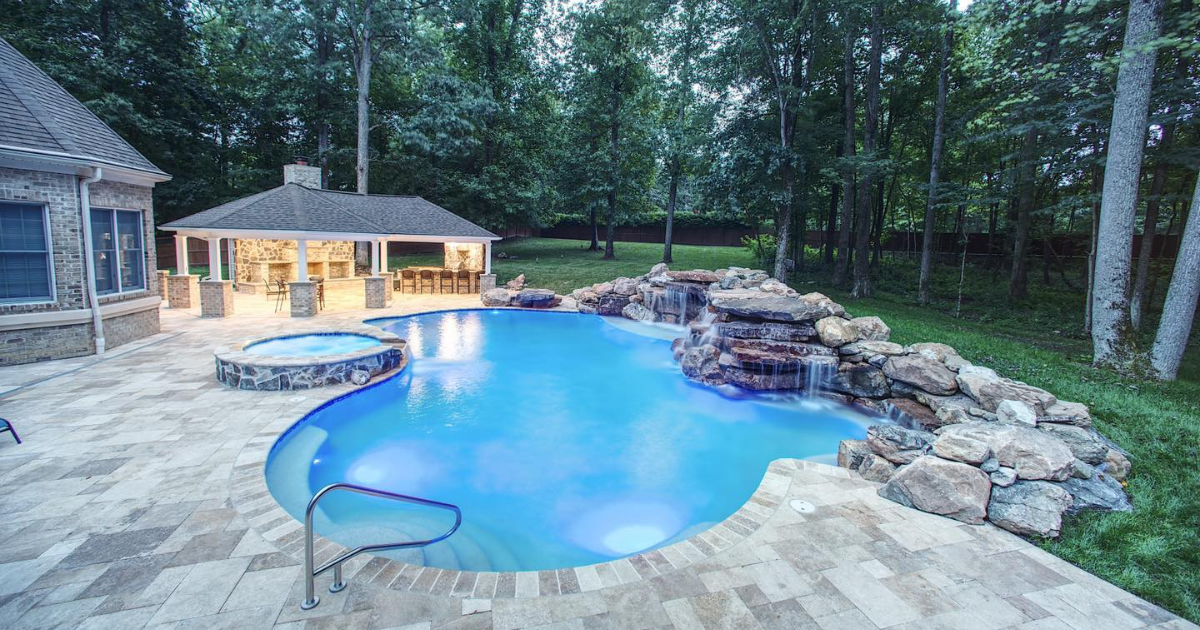 Inground pools are the perfect way to enhance the beauty and value of your home. These pools offer a range of features that can be customized to your preferences, creating a luxurious backyard oasis. With so many options available, it can be challenging to decide which features to include in your pool. Here are some inground pool features that you should try to elevate your swimming pool experience.
Baja Shelves: Perfect for Relaxation
Baja shelves, also known as tanning ledges or sun shelves, are shallow areas in the pool designed for relaxation. These shelves are perfect for sunbathing, reading a book, or playing with children. Baja shelves are typically 6-12 inches deep, allowing you to cool off while still enjoying the sun. You can also add an umbrella or a built-in lounge chair for added comfort.
Waterfalls: Adding Drama and Elegance
Waterfalls are a popular feature that adds a touch of drama and elegance to your pool. Waterfalls can be designed in various shapes and sizes, from a simple cascade to a multi-tiered waterfall with rocks and foliage. Waterfalls can also be illuminated with LED lights, creating a stunning visual impact at night.
Pool Lighting: Creating a Breathtaking Ambiance
Pool lighting is an essential feature that can transform your pool into a breathtaking oasis at night. With the right lighting, you can create a magical wonderland that complements your pool's aesthetic appeal. Colored LED lights, fiber-optic lights, and even floating lights can add a touch of drama to your pool experience. You can also install lighting fixtures around the pool area, highlighting the landscaping and architectural features of your property.
Swim-Up Bars: Indulging in Luxury and Comfort
Swim-up bars are a luxurious addition to any swimming pool, allowing you to enjoy your favorite drinks without leaving the pool. With a swim-up bar, you can sip on a refreshing cocktail while lounging on a submerged bar stool in the pool, surrounded by friends and family. Swim-up bars can be customized to suit your preferences, from a simple ledge to a full-blown bar with a built-in refrigerator and sink.
Conclusion
Inground pools offer a range of features that can be customized to your preferences, creating a luxurious backyard oasis. Baja shelves, waterfalls, pool lighting, and swim-up bars are just a few of the features that you can try to elevate your swimming pool experience. By incorporating these features, you can create a stunning pool that not only enhances the beauty and value of your home but also provides the ultimate relaxation and entertainment experience.
https://floridapoolpatio.com/ is a second-generation company that comprises of engineering professionals with a top-notch team. Our team has built a reputation for providing a positive experience and satisfied clientele with the latest technology. Our company will not settle merely building pools and patios; we want to positively impact the environment and benefit our clients from our knowledge. From construction to maintenance to outstanding customer service, we will never settle for less than the best.