Important Things You Should Know About Kitchen Cabinet Designs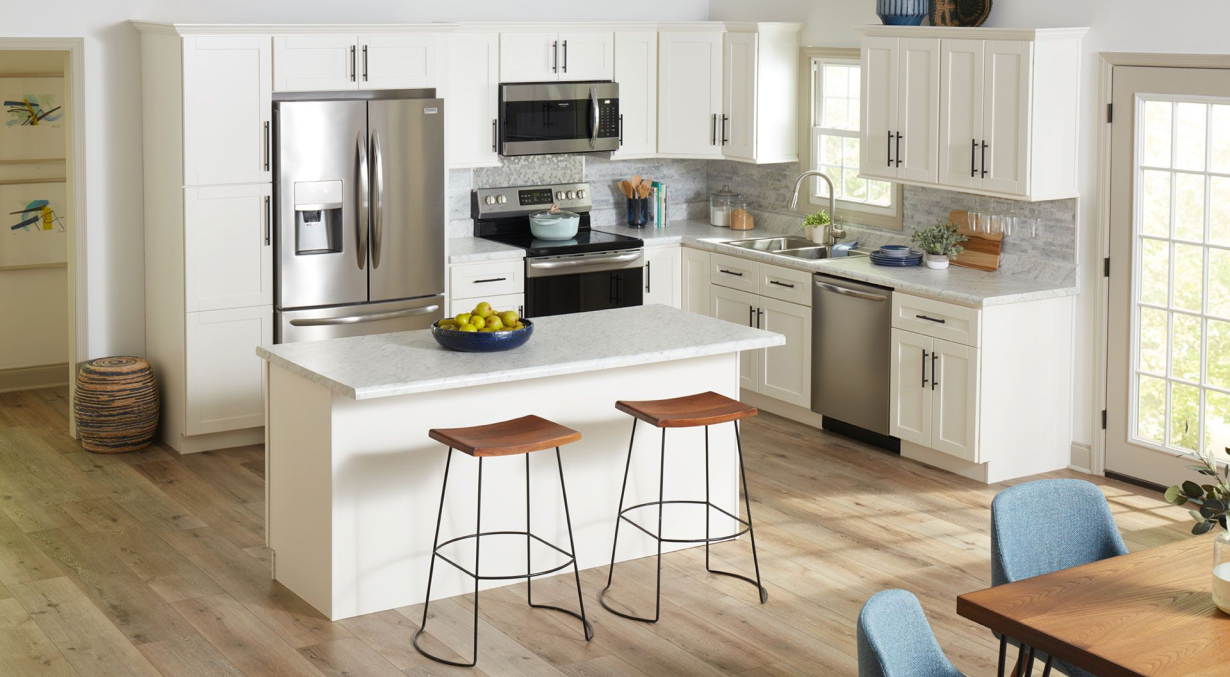 Kitchen cabinets are an essential component of any kitchen. They not only provide ample storage space but also enhance the overall look and feel of the room. When it comes to kitchen cabinet designs, there are several important factors to consider before making a decision. In this blog post, we will discuss the top four things you should know about kitchen cabinet designs. These include the type of material used, construction, door style and design, and accessories. 
When building your kitchen cabinets, the type of material you use is crucial. Without the right material, you won't be able to construct a cabinet that will last. Here are some options to consider:
Metals:

Aluminum or stainless steel can be great choices due to their durability and versatility. They come in a variety of colors and can be painted easily. However, they can be costly, and some metals rust easily.

Wood combination:

Your cabinet maker may use cheaper wood for the frame and more expensive wood for the doors and exterior panels. You can also provide input on which types of wood to use for specific parts of the cabinets.

Solid wood:

This is a high-quality, plain material such as oak, maple, cherry, or walnut. It's commonly used in traditional and country kitchen designs and is the most common material used.
In addition to the material, pay attention to the cabinet's construction. Low-quality cabinets are often put together with staples, glue, or nails, which won't last. Dovetail construction is a more durable method used by reputable cabinet makers.
The door style and design are also crucial factors to consider. A modern kitchen requires a flat design, while a traditional kitchen needs a raised-panel door design. Flat panel and raised panel designs are the most popular options.
Finally, don't forget about accessories. Accessibility features such as spinning units, sliding trays, and door knobs can be included in the design. Your kitchen cabinet design won't be complete without these accessories.
By considering all of these factors, you can make an informed choice and build kitchen cabinets that will last for years to come. Do your research and be smart to avoid disappointments.
This article was written by Jordan Legault, Jordan is the owner of The French Refinery. Founded in 2015, The French Refinery quickly built a name and reputation for high-end cabinetry with quality craftsmanship and attention to fine detail. We strive every day to provide the utmost in customer service because our customers deserve the best we can provide. We have built a hand-picked team of talented craftsmen with over 100 years of combined experience. Building custom kitchen cabinets is our craft, we love what we do, and we make it show through the work we provide on a daily basis.