How To Choose The Best Iron Door Installer Service Company Or Contractor?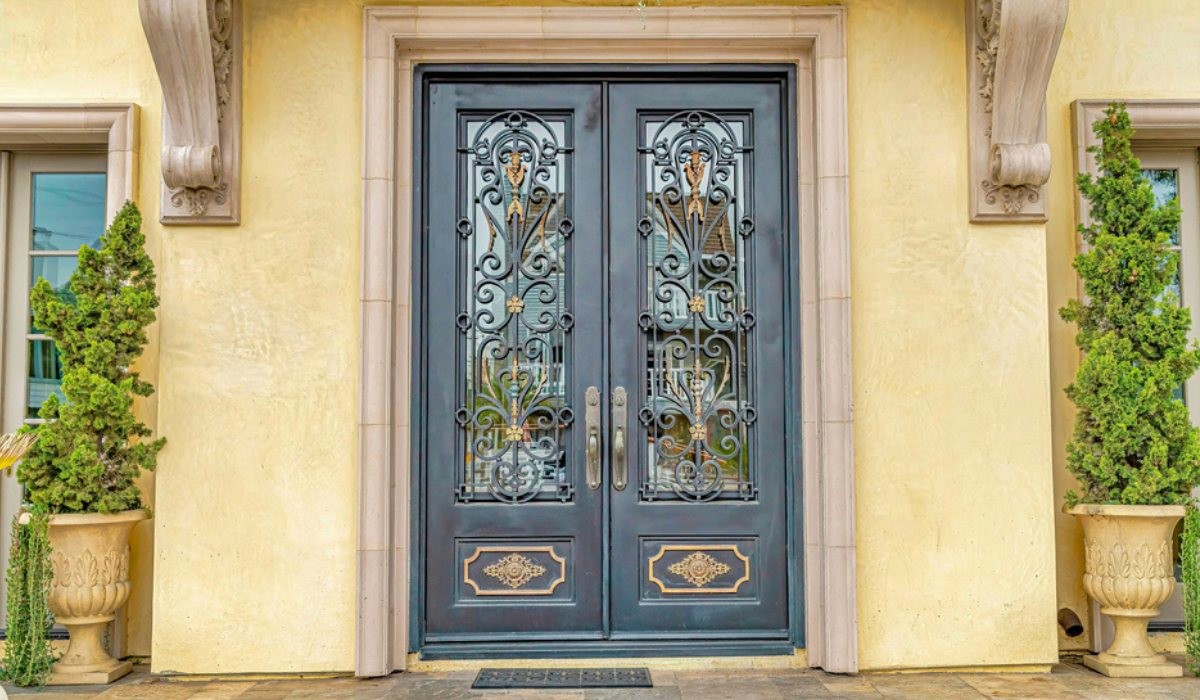 Introduction:
When it's about home renovation or improvement, why not start with a change on the indoor door? Yeah! Think about it! It will give a new look to the whole property. If you are planning but are confused with the material, ask a home door installer company about better options. You can look for durability, safety, design, practicality, and affordability for indoor doors with iron or metal doors. Take the help of a professional Iron Door Installation service contractor. Here are the points to follow;
The Ways To Hire Iron Door Installer Company:
Check For Previous Projects: In the hiring process, ensure the contractor you have picked is experienced well enough to give quality door installation. Check for its license and experience with door installation projects. Look for the contractor's previous projects to get the best door installation without the hassle and poor work quality.
Be Selective With Them: Talk to them about different door materials and designs available within your utility. If you want outside door installation, the material should be sturdy, corrosion-resistant, and hard enough to withstand all climate conditions. Another way, if you need door installation for indoor spaces of the property, you can get different materials like aluminum, any metal, fiberglass, wooden, hard ply, etc. Talk to a door installer contractor in product selection for the type of door you want.
Understand Your Requirements And Professional Enough: Yes! This goes hand-in-hand with ensuring the door manufacturer and installer give importance to your needs. The contractor must prioritize your budget with the material of door quality picked on practicality. The following way should be to provide absolute door installer assistance for indoor and outdoor doors. He should be skilled, certified, and experienced to handle the problems he comes across with door installation.
Knows Local Codes: Hire a dedicated door installer who knows the local codes for door installation service. For example, some doors attached to a garage are also considered fire doors at the property and need to meet local codes. For residential door types, codes include one egress door or two exit doors on both sides (opposite sides) of the home. So hire an experienced and qualified door installation service company or contractor who knows this all nicely.
The Reasons To Have Iron Door Installations:
Durable: Of course, there is nothing more hard in metals like iron. So, picking iron doors is best for properties, especially exterior ones. They withstand all harsh climates, are not easy to break or damage, and last for years.
Affordable: Iron doors are budget-friendly because they are one of the common material types. They are cost-efficient door types for both commercial and residential properties.
Timeless Designs: Precisely iron doors are beautiful, and it is easy to get the desired design on a budget. They are timeless and look attractive enough. Iron doors are elegant for any property's interior and exterior spaces.
Customized: Iron doors are easily customized with the desired shape, design, pattern, size, and height. They are heavy-duty metal doors that will give proper property safety and protection for years. To keep them corrosion-resistant, a perfect finishing that is also minimal in cost is needed.
The Final Verdict:
That's true; Iron Door Installation is easy if done by a professional ironwork contractor or company. So, if you want it, grab some of the reputable iron door installer service companies within the location. The reasons for iron door installation are mentioned above, so there is no point left for doubt and secondary thought. From home to office, warehouse, etc, go for iron doors to keep family, property, and possessions safe for years.