Some Dos and Don'ts of Constructing a Pool in Your Backyard
Installing a pool is something that many of us dream of doing. People save for years so that they can get the construction work started. However, they often face disappointment when the result doesn't turn out the way they had envisioned. Not only is an improperly installed pool a major letdown, but it also increases the risks of accidents and devalues your property.
If you want to ensure your pool installation goes well, follow these dos and don'ts of building a pool in your backyard.
Do: Be Clear On Why You Need the Pool in the First Place
A swimming pool designer will only be able to add features when they know exactly why you want to use the pool. For instance, if you are planning to use the pool for aesthetic appeal, , then the design will be different.  If, on the other hand, you want your kid to become the next Michael Phelps, then the design will be geared toward helping them achieve that goal.
However, if you want to host pool parties for your friends or families, you will have to take into account other factors such as a sitting area and other aesthetic elements such as waterfalls or pool fountains. Similarly, some people might be interested in having a spa area or a tanning ledge near the pool.
Ask around in the family so you can have a design that caters to everyone and then communicate the expectations to the designer.
Don't: Plant Grass Around the Area
A lot of people make the mistake of planting grass right around the pool area to improve aesthetics. However, it could end up becoming a safety hazard as the pesticides and herbicides used for the upkeep of the grass could end up in the pool water along with the grass clippings. This will affect the quality of the water and become a safety and health hazard for people who swim in it.
What you can do is, install ornamental grass such as feather grass and lemongrass. They don't consume much water or require any maintenance. Hire an experienced landscaper who can help you install the right trees and plants native to the area that can don't attract annoying insects and bugs.
If improving the appearance around the pool area is your major aim, then you could include other features around the pool such as a pool patio, fire features, and even an outdoor kitchen.
Do: Keep Your Pool Safe for Pets and Children
If there are pets and children in the house, you must install a fence around the pool. Homeowners also need to work with designers to install slip-free areas to prevent from serious injuries emerging from dangerous falls. You can also install a pool alarm, which will alert the adults should a pet or child falls in the pool. 
Don't: Select a Company Based on the What They Charge
While costs do matter, they should not be the only factor in your decision. A lot of homeowners make the mistake of selecting a company only based on their cost estimates. Pool companies can be aggressive when it comes to initial quotes but these homeowners are in for a nasty surprise in terms of hidden costs down the line.
New companies that want to land their first client usually start off by offering very low prices. Their inexperienced professionals are also more prone to making mistakes that lead to cost escalation or damages surfacing very soon.
Homeowners have to spend regularly on repairs, which end up hurting their financial budget. You don't want to work with a company that isn't serious about client satisfaction and only wants to complete the task as fast as possible so they can move to the next job.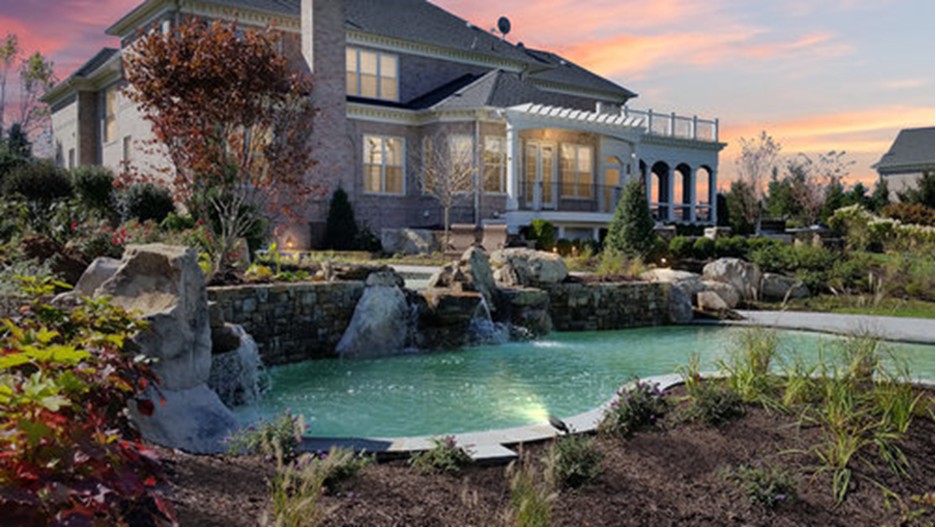 Do: Research about the Pool Contractors
You must do in-depth research before selecting a potential pool contractor. You need to look at how much experience the pool builder has and the process they follow to do their work. A reliable company will have a methodological approach to building pools.
Have a look at their portfolios if they don't have them on their website. This will help you see if the company has the capabilities needed to build the landscape features you desire.
Distinguished companies even win awards for their designs. Try to get one to build the pool for you. Also consider working with a company that can help with everything such as decks, patios, pavilions, water features, hardscapes, and fire features. Don't forget to look at their customer testimonials as they are a great source of how the contractor treated them and if they met their expectations.
 A good landscape contractor will also be able to guide you on the right plants to have in the backyard. They will also use the right building materials that will help the pool last for a long time.
Searching for experienced pool contractors in Sterling? We highly recommend checking out Perfect Pools. The pool contractors in Sterling have a proven record of serving the Northern Virginia region, including Leesburg, Hamilton, Ashburn, and surrounding areas.
Their award-winning pool builders have a customer-centric approach to meeting their client's expectations effectively. The company also has financing arrangements in place with credible partners to ensure money doesn't come in the way of their dream pool.
Check out their portfolio here. Reach out to them today.