6 unique types of bed designs that you can explore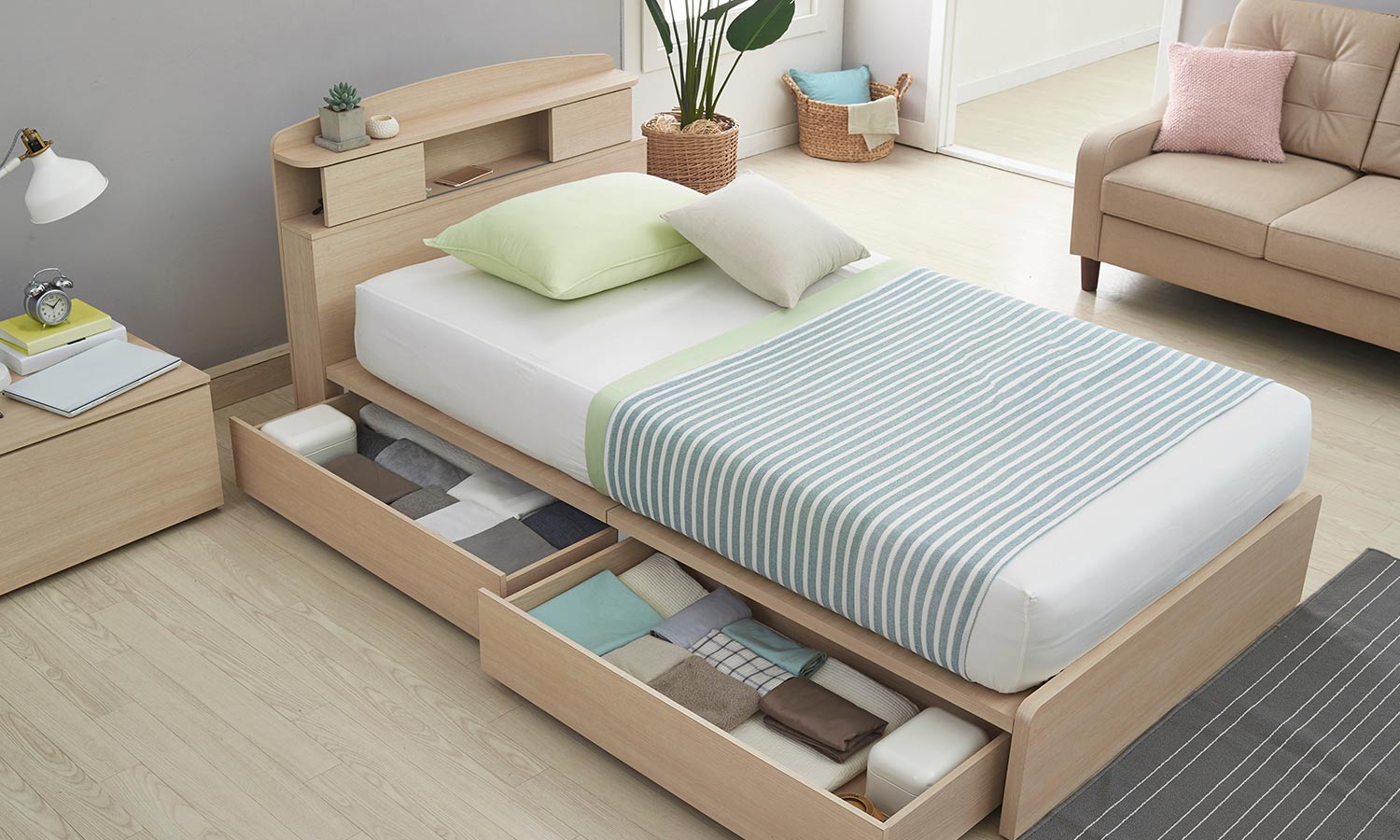 Bed designs are one of the first things we consider while doing up our homes. Whether it is setting up a house from scratch or redecorating certain elements, we pay extra attention to the style and type of bed we would like to have in each bedroom. We spend a lot of our time relaxing and cozying up on the bed when we are at home. Not just during the night for a good night's sleep but also during the day, nap times are special when you feel comfortable on your bed.
It often becomes easier to explore and choose the type of bed to install in the room once we are aware of the options that exist. Here are 7 unique styles of beds that we can consider:
King-sized – King-sized beds are highly common in larger rooms with ample space. Check out this option in wooden cot designs that is a king-sized bed with a two-toned finish. This Duetto solid wood king-size bed is not upholstered giving an even more spacious look to the room. The dark wood finish throws off an elegant vibe that most people crave.
Queen-sized – One look at the Faroe Engineered wood queen-size drawer storage upholstered bed in grey color will fascinate you to the core. This bed is one of the most dream-come-true ones for most people owing to the fantastic design and comfortable finish. This bed checks the boxes regarding the dreamy modern look that most people want to go for.
Queen-sized box storage bed – Storage beds are all the rage! The Sandon Engineered wood queen-size box storage bed in walnut finish is unique at its best. Along with a sleek finish, it also has a significant amount of storage space on the headboard making the need to have a bedside table very low. Keep the room uncluttered by storing all the extra items on the bed frame.
Beds for babies – If you have a baby in the house, you will surely be looking for baby cribs. Give your little bundles of joy the best of everything. Crib design options that they can sleep in while you rest assured of their safety is everything a parent wants. Check out multiple options in different colors that you can choose for the nursery. You will also find some uniquely designed cribs with storage options to keep the room neat and clean.
Metal-finished beds – One fantastic design in metal beds is the Arnold Metal queen-sized bed. A metal finish bed can give off a spacious and airy vibe in the room. Pair it with some light and breezy curtains and you will have a room that is quirky and vibrant. You can also find these beds in different sizes – choose them depending on the space available in the room. These beds are also low in maintenance
Single beds – A beautifully upholstered bed in the teak finish would be the Boston Solid Wood size bed. A single-bed design is ideal for a room that is slightly smaller and suited for one occupant in the room. The color of the wood is such that you can mix and match it with linens of different types and decorate the room as you please. A single bed gives you the flexibility to add more elements to the room if needed
Enjoy the wide variety of bed designs that are uniquely and skilfully crafted. Each bed design can be selected for a specific room in the house. Identify your needs and get the options accordingly.