Chiffon Curtains The Elegance of Sheer for Interior Designing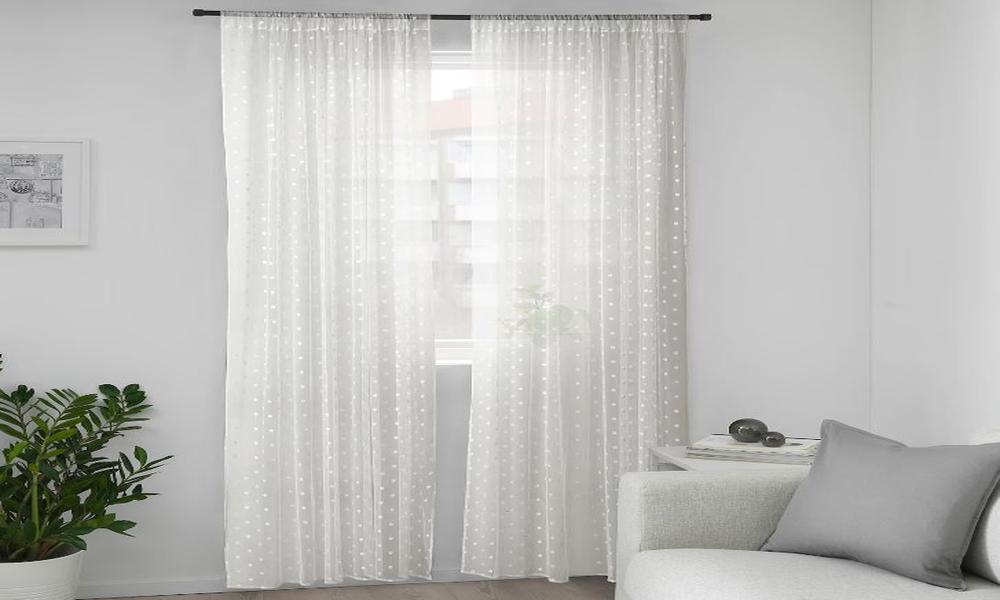 Want to have a beautiful interior? Chiffon curtains are a beautiful and popular option for interior design, adding elegance and sophistication to any room. Made from lightweight, sheer fabric, chiffon curtains are perfect for filtering light and creating a soft, ethereal ambiance in your space. With a variety of colors, textures, and styles to choose from, chiffon curtains can be incorporated into any design aesthetic, from minimalist to bohemian.
Chiffon is a lightweight, sheer fabric that is made from a blend of silk, cotton, or synthetic fibers. It is known for its delicate and floaty texture, which makes it ideal for use in curtains. Chiffon curtains are typically made with tightly woven fabric to create a slightly opaque effect while still allowing light to pass through. They come in a variety of colors and patterns, including solid colors, floral prints, and stripes.
How to choose the perfect chiffon curtains for your space?
When choosing chiffon curtains  for your space, there are several factors to consider. Firstly, you'll want to consider the color and pattern of the fabric. If you want to create a light and airy atmosphere, you may want to choose a lighter color, such as white or pastel. If you want to add a pop of color to your space, you may want to choose a brighter hue, such as pink or green. In terms of pattern, you can choose from a range of options, including floral prints, stripes, and solid colors. Next, you'll want to consider the length and width of the curtains. You'll want to measure your windows to ensure that the curtains will fit properly. Finally, you'll want to consider the style of the curtains. Chiffon curtains can come in a variety of styles, including tab-top, grommet, and rod pocket. Choose the style that best suits your design aesthetic.
Chiffon curtains have many benefits when it comes to interior design. Firstly, they are great for adding a touch of elegance to any space. Their lightweight and sheer nature creates a soft and delicate ambiance, perfect for creating a romantic or ethereal atmosphere in a bedroom or living room. Additionally, chiffon curtains are great for filtering light.
What are some ways to style chiffon curtains in your home?
Want to style your home aesthetically? Chiffon curtains can be styled in a variety of ways to suit your design aesthetic. One popular way to style chiffon curtains is to pair them with drapes or other curtains. Layering curtains can add depth and texture to a space, and can also provide more privacy and light control. Another way to style chiffon curtains is to pair them with a valance. A valance is a short curtain that is hung across the top of a window. It can be used to add a decorative touch to your windows and to tie your design scheme together. Finally, you can use chiffon curtains to create a canopy or bed curtain. This can add a touch of romance and luxury to your bedroom, and can also provide a sense of privacy and seclusion. They allow natural light to enter a room, which can help to make a space feel brighter and more inviting. Chiffon curtains are also versatile and can be used in a variety of design aesthetics. They can be paired with modern or traditional furniture and can be incorporated into both minimalist and maximalist design schemes.