Additional cost considerations when purchasing epoxy floors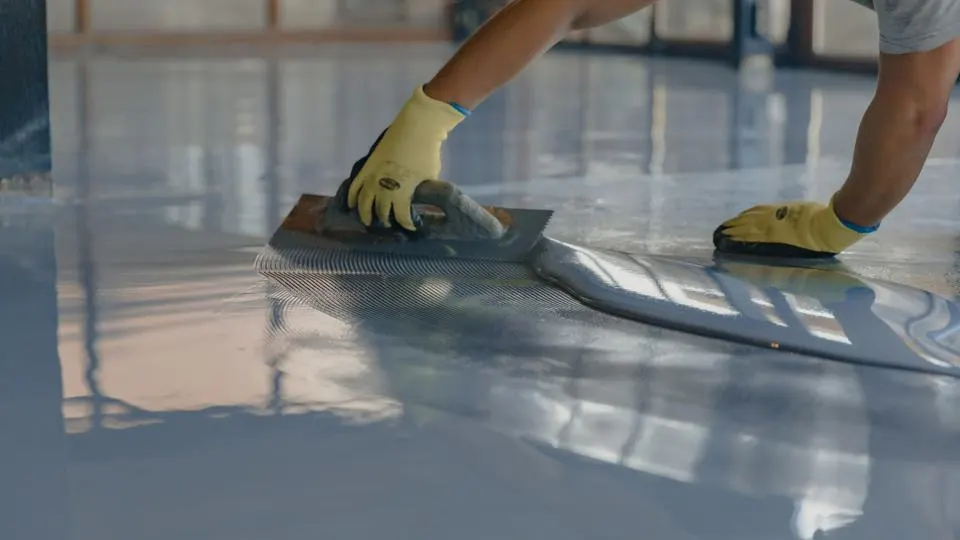 In addition to the base cost of epoxy floors, many other factors affect price. These may not affect all installations, but are important to remember.
On average, epoxy flooring costs between $3 and $12 per square foot, lower than many other flooring  alternatives. If you are looking for durable and beautiful flooring, epoxy resin garage floors may be your best choice. In this guide, we'll take a closer look at epoxy flooring installation prices and how to get the best deals.
Repair concrete
Concrete is durable but can wear out over decades. In some cases, damage may occur due to poor processing. In both cases, any chips or cracks in the concrete subfloor should be repaired before the epoxy coating is applied.
Most professionals charge him $6 to $14 per square foot to repair minor cracks and chips. If the concrete foundation is crumbling or has large chips or cracks, the foundation may fail.
We need an evaluator to assess the damage and determine the best course of action. On average, foundation repairs cost between $2,200 and $7,800 depending on the extent of the damage.
Renewal of concrete
In some situations, it may be necessary to replace the concrete subfloor before laying the flooring. Repaving can solve many problems and is easier than stripping old concrete and starting over.
On average, concrete repaving costs between $3 and $25 per square foot. The big differences are due to differences between individual projects.
Concrete painting and sealing
Some homeowners apply sealer or paint after installation is complete to add durability or to blend the floor with the rest of the room. When painting and finishing epoxy floors, most homeowners pay him $40 to $150 an hour for additional labor. Alternatively, if contractors calculate by  square foot, costs typically range from $1.50 to $5 per square foot.
Traffic coating
In some installations, one coat of standard sealant may be sufficient, but in other installations it may not be durable enough. In such cases,  traffic surfaces may be the ideal solution. Traffic Coating is an industrial grade that enhances durability in high traffic areas such as large family homes, workshops and high traffic garages.
Traffic coating costs about 20-30% more than traditional finishes.
Epoxy floor rate per room
Most commonly used in basements, bathrooms, kitchens, patios and garages it gives great finishing material for a variety of rooms,
The table below shows the cost of these rooms based on average size and price. Each estimate used the average cost per square foot of epoxy installation.
Questions to ask your flooring expert
It is important to have a solid understanding of the project before hiring an epoxy contractor. This will help avoid confusion, clarify expectations, and help the process run more smoothly. Once you have potential barndominium floor plans, ask yourself the following questions.
Do you have insurance?
How much experience do you have?
Do you have your own team or do you subcontract each project?
Do you own or rent epoxy coating equipment for your project?
Is there a reference person you can contact?
Do you have pictures of your work that I can see?
Final Thoughts: Cost of Epoxy Flooring
The cost of an epoxy flooring project will vary depending on factors depending on your needs and budget. This guide provides an overview of pricing, but we recommend that you request a separate quote. We recommend that you get quotes from several nearby companies and compare them.